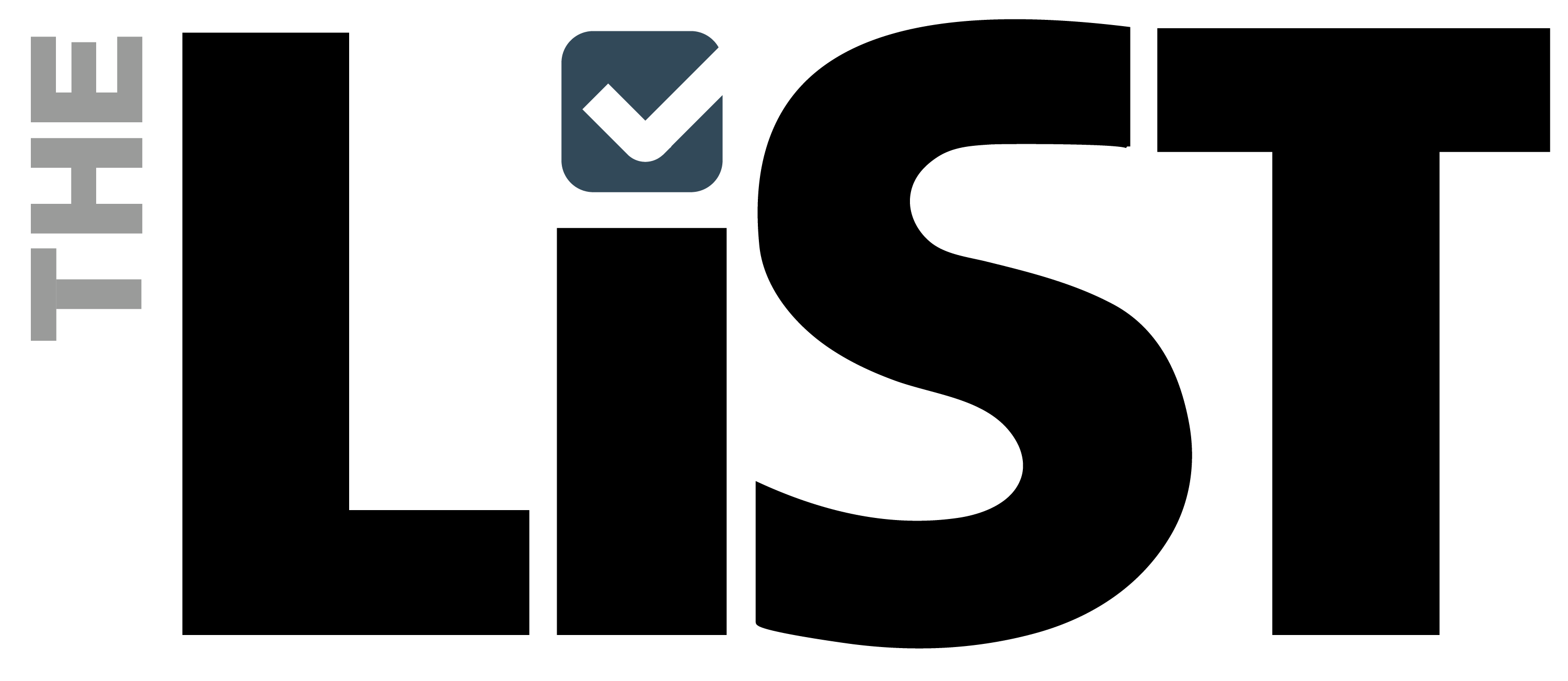 7 Week Personal
Productivity Bootcamp
7 Weeks to Total Responsibility and
the Relief of Taking Care of the
Areas that Need Your Attention the Most

at a time when we need each other
at our best more than ever
Registration is open!
Group call #1 is on Monday 1/25
Habit-tracking begins Feb 1st
"The hardest thing to attend to is that which is closest to ourselves, that which is most constant and familiar. And this closest something is, ourselves, our own habits and ways of doing things." – John Dewey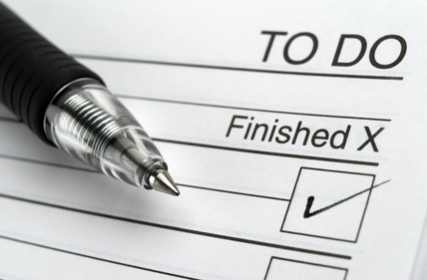 Handle Your
Basic Life Maintenance
Take care of the important areas of your life that have been neglected by endless urgent stuff hogging your energy and attention. The List is a structure to give you resources, support, and an opportunity to handle what's in the way of your bigger gifts.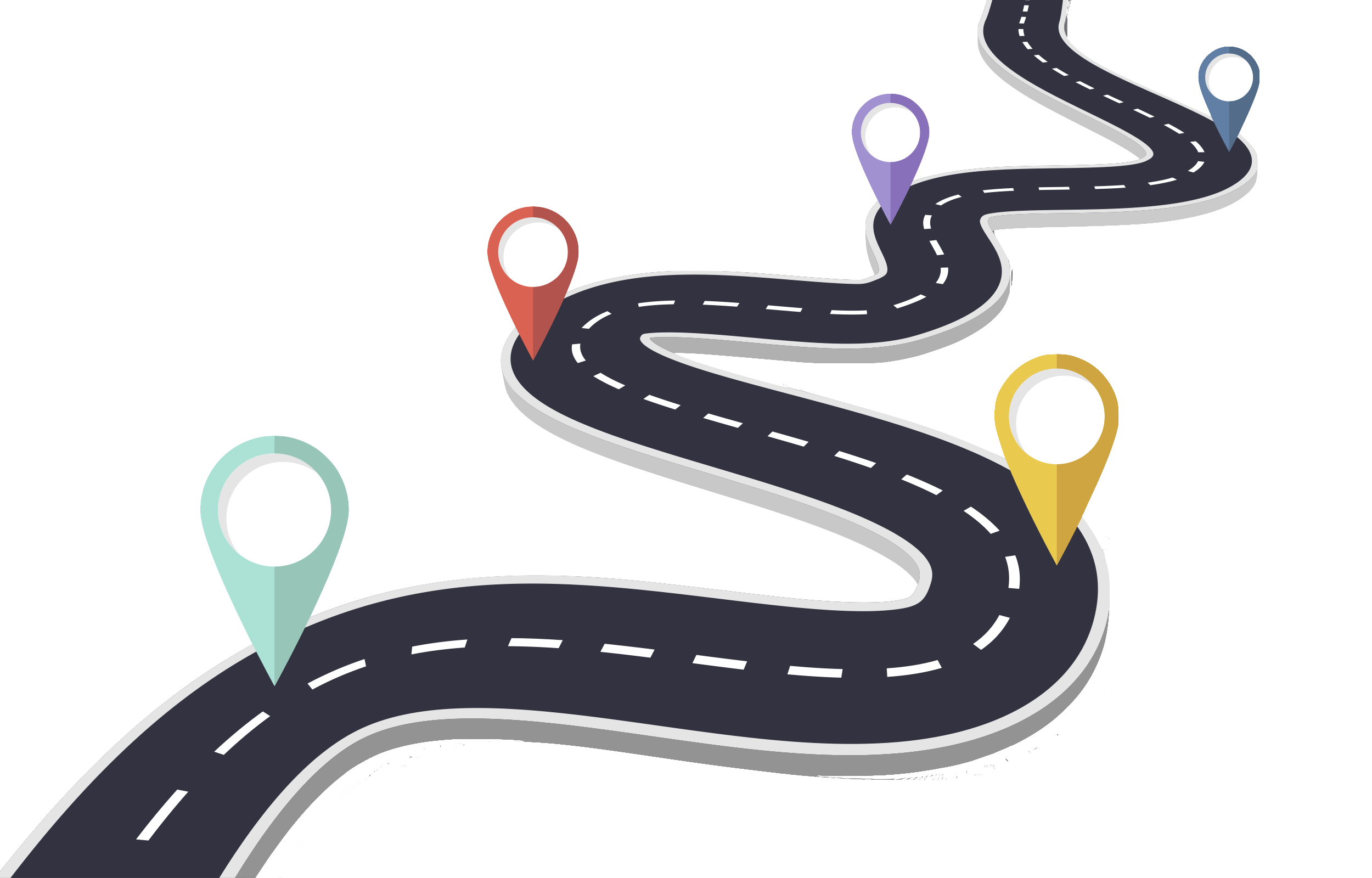 Follow a Proven Roadmap
Addressing the basic areas of your life enables more attention and energy for everything else. The List doesn't add more todo's to your life–it is an optimized program to get the foundational domains addressed so you finally get to see life beyond your todo list!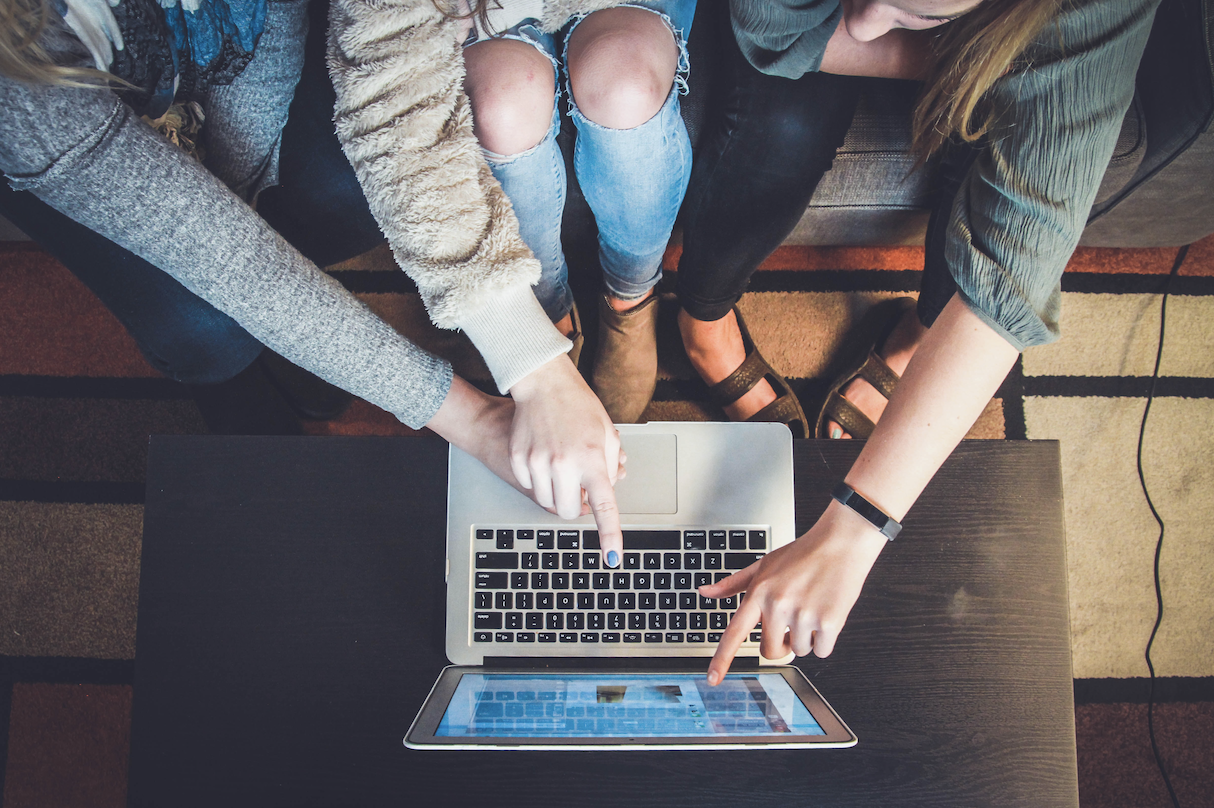 You're a part of a Team that Succeeds Together
Riding on each other's creativity, experience, and successes–with group strategy calls/recordings, accountability partners, and a shared commitment to win–we tap into our shared synergy and excel further than we could ever accomplish alone.
Be honest… 
I bet you can name at least 3 things right now that are overdue and need your attention, but you haven't made the time to address them.
It was a tough year, and it's been necessary to focus on dealing with one day at a time.
But just because 2020 is over,
doesn't mean we're off the hook.
Winter is here…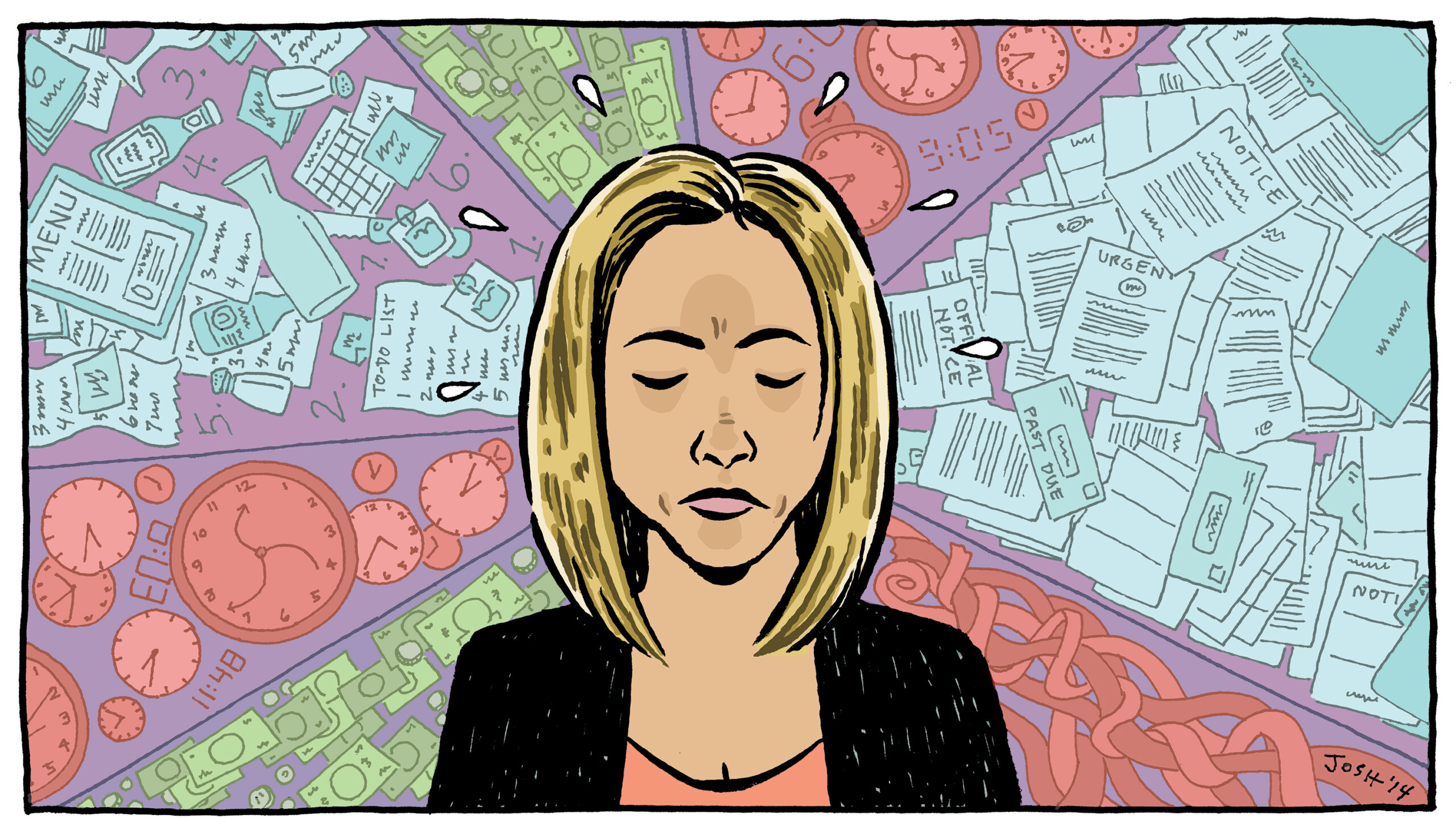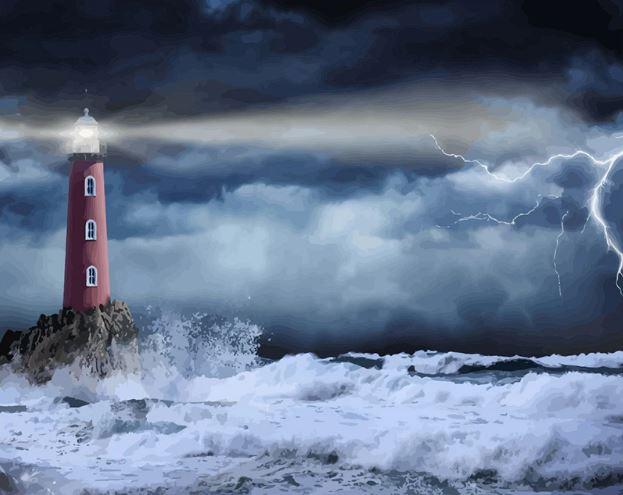 The time we've taken to "ride the year out" has gone on long enough. We need to get on top of the wave before the stress-related illnesses further take out our collective foundations and we're of little help to anyone beyond Netflix and Facebook's stock prices.
Greater responsibility is necessary for greater freedom.
It's time take care of the priorities on the back burner so we can be available for those that need us, and tap into the power needed for our unique gifts to meet the world's unique needs.
But you know that the important work is often the most difficult to address. That's why I'm offering you a proven, optimized structure that I've been using and improving for over a decade to get myself unstuck when I've needed help the most.
"When we are no longer able to change a situation, we are challenged to change ourselves."
  Viktor Frankl
Here's how the List 7-Week Program is an ally for your success…
1. You Customize Your List of Habits and Projects
As soon as you register, I'll send you the List Building and Customization recording where I'll guide you to build your 5 Foundations List of Habits and Projects. Using our strategic game-plan and system that's been optimized and tested over many years, you decide what projects and habits are right for you to commit to for this program (see examples below).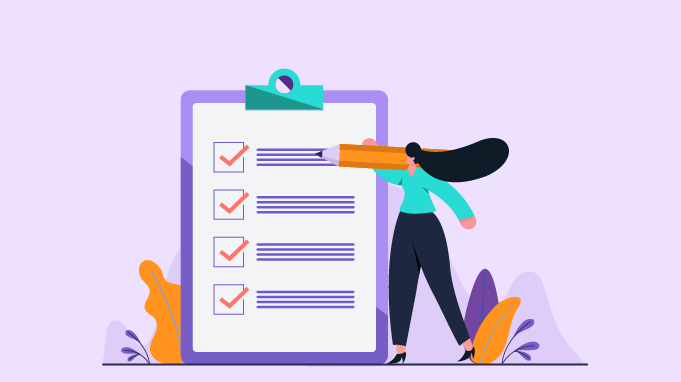 2. Leverage Group Accountability & Coaching
Weekly group calls & recordings feed your inspiration and motivation as we help each other with important breakthroughs. Accountability partners check-in weekly with a reliable structure to keep each other on point. In our private group, you can ask questions, offer strategies, and share wins that fuel everyone's momentum.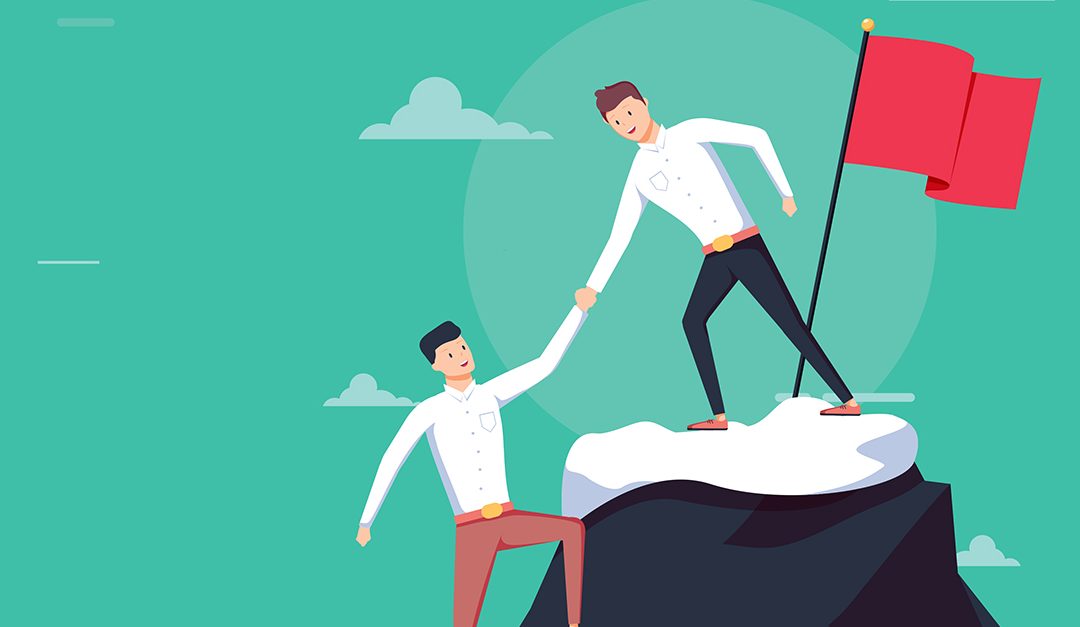 3. With Great Responsibility Comes Great Power
Progressively knocking out projects while being supported by your habits leads to an snowball of free energy, productivity, and attention for your life so you can create the space for what matters most to you — friends, family, service, self-actualization, and flow.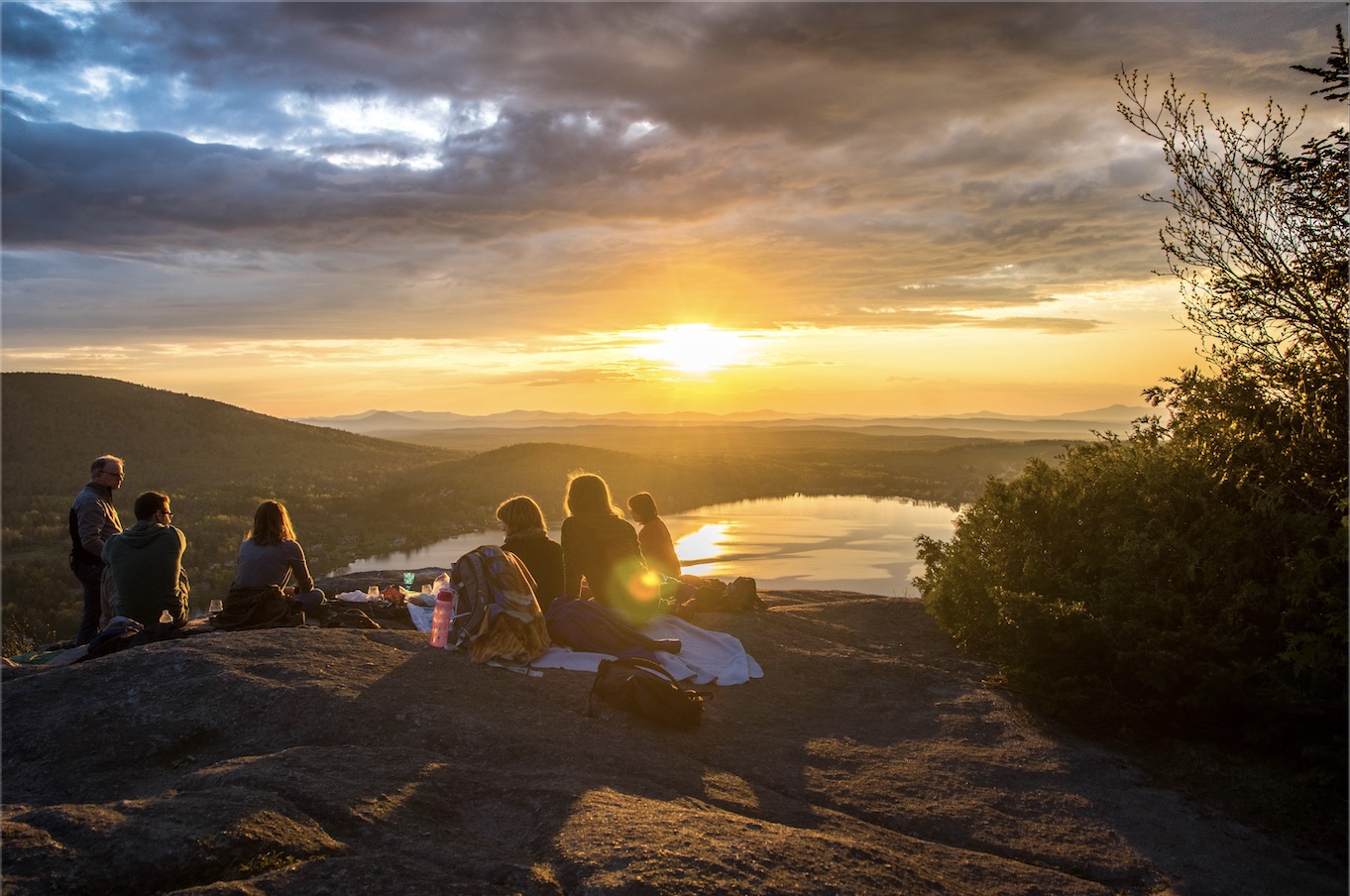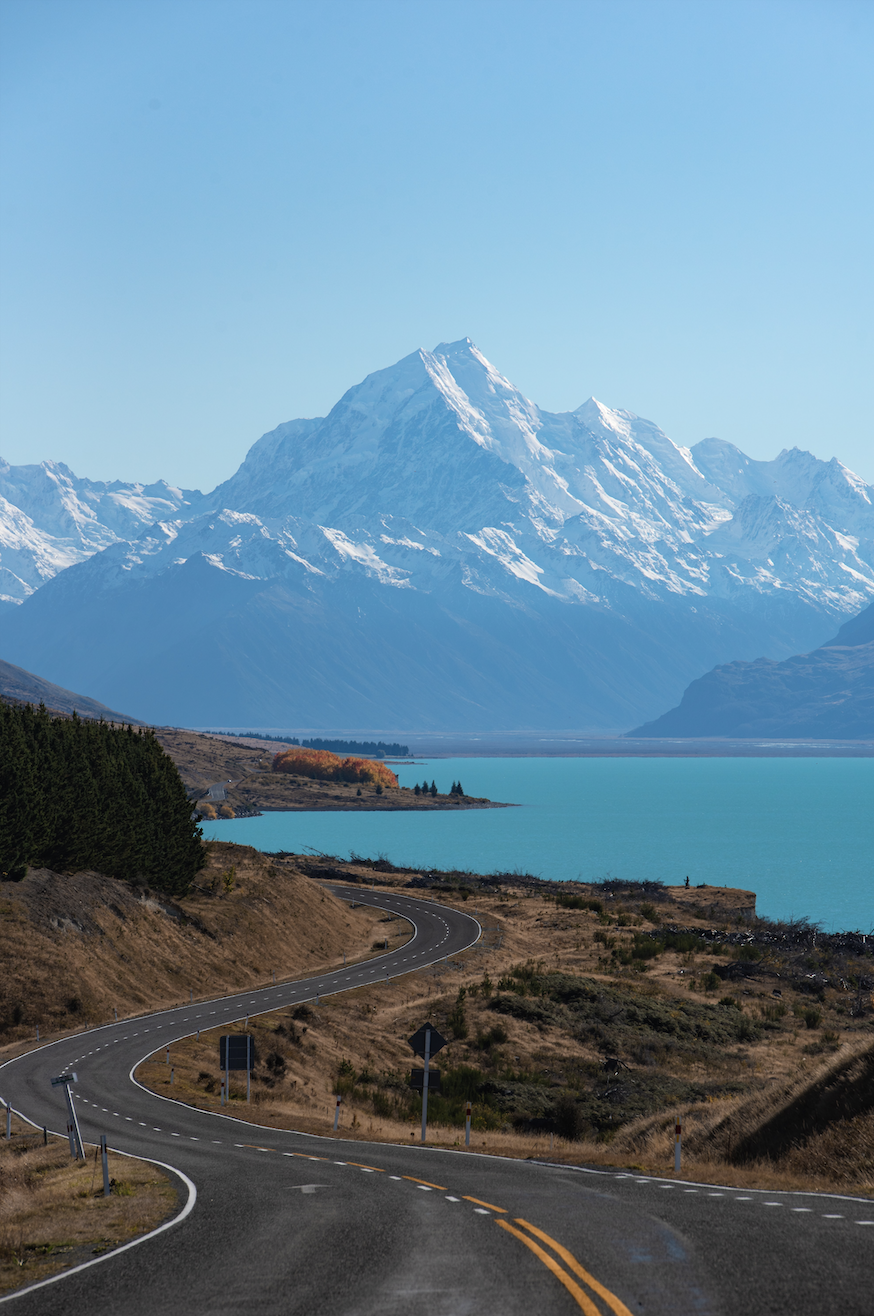 The Journey to Greater Control and Perspective Requires Powerful and Reliable Tools
For each of the 7 weekly modules, I'll post and email you about new video/audio recordings filled with best in class tools to support you in this program, and anywhere you plan to turbocharge your productivity and follow-through. These include content focusing on:
Planning and Prioritization — and how the  postmodern mindset

can be your worst enemy for getting what you want accomplished.

Productivity Power-tools –including the simple but revolutionary killer-app I discovered this year that honestly doubled my reliable output, and has changed my outlook for what I can achieve.
Integrity, Commitments, and Renegotiations — it's not about doing everything you think you can from the beginning or suffering failure. The mindset we practice fosters ever-increasing integrity in how relate to and communicate about our commitments.
Co-Working and Accountability Facilitation — Context is key for leveraging the energy of a group so that everyone makes strides they're incapable of alone.
Good science is good observation — how to use Tracking and Feedback Analysis to reveal the blindspots in your planning, execution, and behavioral development.
Relational practices, models, and tools for properly giving attention to the most important people in your life… and getting information about yourself that you've been needing to hear for too long.
The distinction between Self-Actualization and Self-Transcendence — Personal development isn't all about you. We flourish as a gift of service to those around us–which is far more fulfilling than any transient feeling.
So, what's on your List?  Here are the 5 Foundations that we address…
1. Health & Vitality
We start with the foundation of your energy–that fuels all of the work you'll be doing in the other domains–while having you feel nourished instead of depleted.
Have you been wanting to engage a new diet?

Is it time to up-level your workout schedule?
Do you need to implement a robust morning routine?
These are the kinds of habits this program was designed to deliver optimal results for.
3. Finances
Addressing our security needs has a dramatic impact on our day to day stress levels. List practitioners gain tremendous ground by taking a closer look at debt strategies, taxes, investment planning, bookkeeping overhaul, budgeting, spending, and beyond. Just giving this area basic attention tends to deliver a significant sense of control and perspective.
2. Environment
Your home, your ride, your garage… anywhere you spend time. This is the opportunity to clean it all up, de-cluttering, purging unwanted items, checking the first-aid kit, smoke alarms, repairs–the possibilities here go on and on… and the opportunities are all around you. It's incredible how much energy gets freed-up once these areas get some attention… and even the most organized people usually have an area or two that's getting backed-up.
4. Relationships
As our physiological, safety, and security needs get met, our attention becomes more available to focus on our love and belonging needs. We then have more space to look at undelivered communications, catching-up on correspondence, clearing conflict that's dragging everyone down, returning borrowed items, or writing a letter to an old friend or family member. I share some of my best relational tools to assist you through this module of the program.
5. Purpose, Career, & Service
Once deficiency needs are addressed, our attention can naturally turn towards self-actualization–bringing our greater gifts to the world. We can now look at what impact we're having and get more clear about what we want to do and be. Projects and habits in this category include community service, project management overhaul, purpose hunting, letting-go of procrastinated projects, or giving attention to your vision for the next 10 years of your life.
"What is to give light must endure burning."  Viktor Frankl
Robert MacNaughton is an executive coach and facilitator who has been building lists, experimenting with practices, out-smarting and squirming out of commitments, and discovering the most robust structures necessary to ensure his and his client's success for over 20 years.
Robert has been developing and facilitating the List program since 2012 when he brought it in to support the Integral Center community of practitioners in Boulder Colorado. Robert's coaching style is characterized by his ability to marry high performance productivity tactics with the psychological depth and sensitivity necessary to facilitate sustainable behavioral development.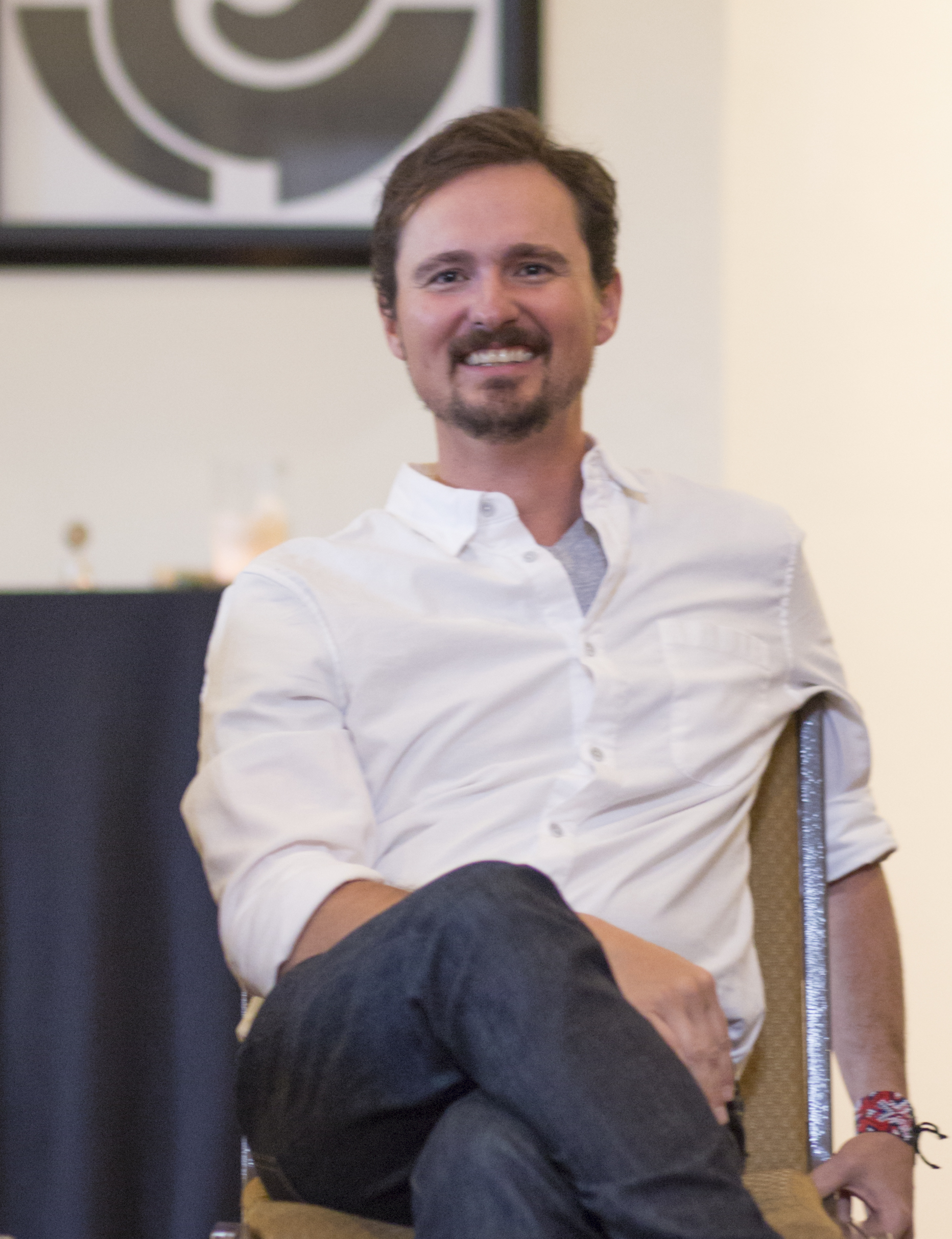 Melody Markel is a consultant and facilitator who specialises in helping cultivate more effective and efficient connection— with business partners, intimate partners, children, and oneself. She's been using the List consistently for five years and has yet to find a more potent program to optimise her and her clients' lives.
Before moving to Oregon this past fall, Melody had spent the last eight years at The Integral Center in Boulder, Colorado where she helped make up a facilitation team devoted to uncovering more of the goodness, truth, and beauty that exists in our daily lives. She's happiest when offering her gifts to the world in this way, and has often been referred to as a "relational ninja."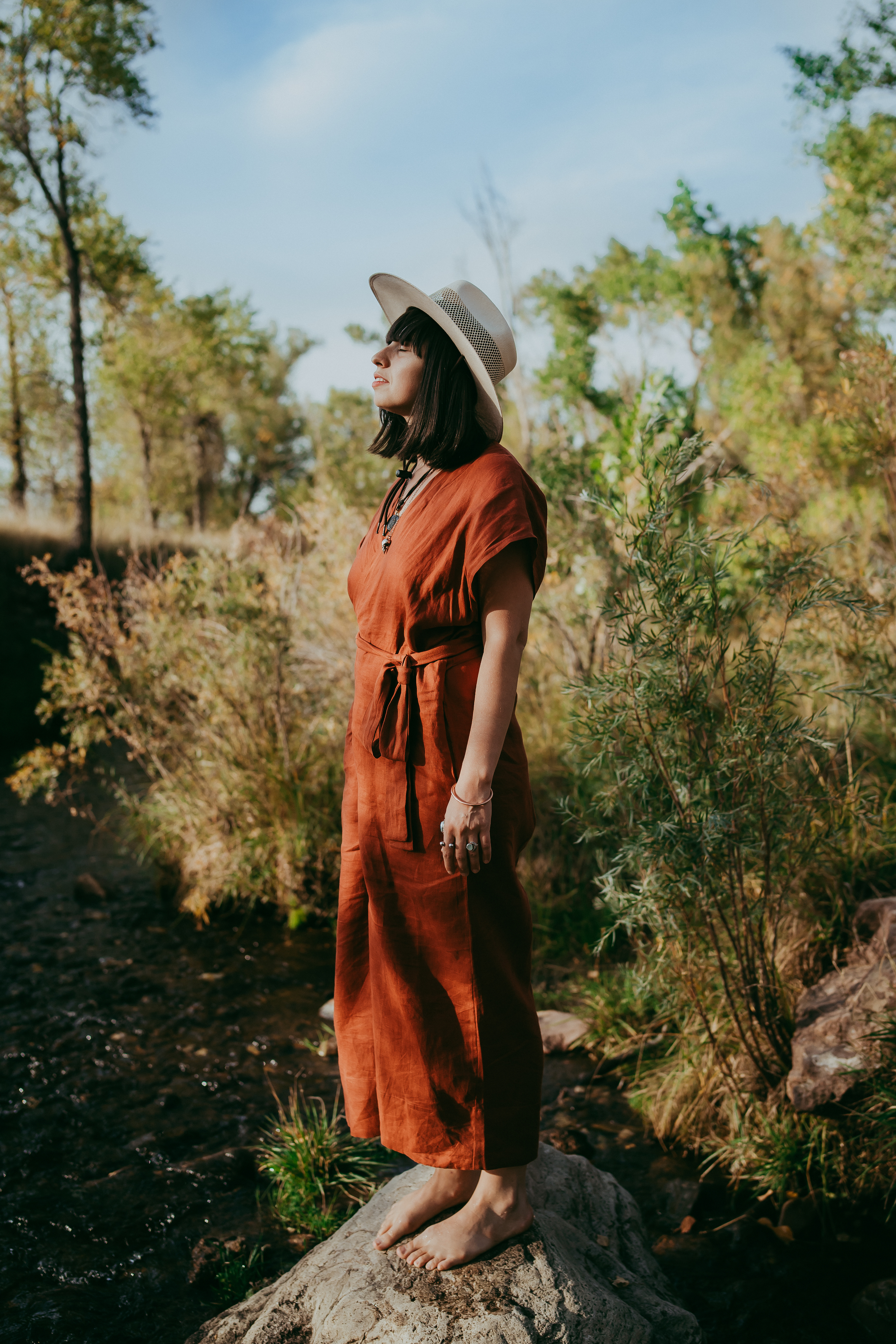 I started The List at a low point in my life, over five years ago. During a divorce and simultaneous career transition, there was more on my plate than ever before.  It was the first time in my life I couldn't keep track of everything in my head.  The List proved to be a key puzzle piece in my re-invention, helping me to stay focused on the things that mattered most, and limiting the distractions that come so easily in our challenging world. As a graduate, I have taken Robert's structure and evolved my own process over a few iterations. Although it's not exactly the way it started, I still use the practice of The List to keep my life and mind organized; it really provides me with the structure and accountability I need to focus on getting the most important stuff DONE. Working with Robert is great. I'm psyched to sign up for this program again, hone my practice, and join a great new cohort of people taking responsibility for their life.
I rocked my list and rebuilt needed trust in myself. Also, I'm glad I'm not done. The gratitude I feel toward Robert et al. for this program feels exquisitely enjoyable to me this morning. Thank you for the tools, the suggested resources, and recordings. I started the program a week late and plugged along at my own pace from there. I'm down ten pounds and two inches of waist girth. With few exceptions, I'm in bed at 9pm and out at 5am to write, exercise/stretch, meditate, and cook at home. My garage has a car parked where the trash heap from Fraggle Rock once glared. I'm tracking calories on my phone and spending on YNAB. My annual health exams are up to date. My cats' too. I bought an alarm clock and keep the computer and phone outside the bedroom. That Japanese tidy your life book is bookmarked on the table under the lamp by my bed. My writing desk feels as ordered as the altar in my altar room. A work bench cluttered with laundry and stuffed with who-knows-what is organized and clear on top, but for art supplies… ready and waiting. There's more, but you get the drift. My intent is to cut the fat from the muscle of my life; to know the what, the why, and the where of everything I own; and to remain ready & waiting to act as inspiration strikes without self-obstructed delay. That said, I'm back to it. Thanks all.
Are you ready to join us in taking the reins of 2021?
Let's Begin!
When:
Prep-week begins  Monday January 18th!. This is the most important week of the program where we'll be building our lists, setting up our accountability structures, and ensuring that we're locked and loaded for optimal follow-through for the weeks ahead. We begin our habit-tracking and projects Monday January 25th. New program modules are released each Monday, and there are group coaching, accountability, and co-working calls optionally available multiple times per week up until we complete the program after the first week of December.
Live Sessions:
Monday January 18th, 4pmPST/7pmEST: List Building, Feedback, and Q&A Coaching. An opportunity to get Robert's help drafting your list, finalizing, and clearing up any questions.
Monday January 25th, 4pmPST/7pmEST: List Feedback, Sign-off, and Q&A Coaching. An opportunity to get feedback from other participants and coaches to finalize your list and clear up any questions.
More times being coordinated as participant time-zones and preferences are taking shape.
How Much:
The registration fee  is $500 for new participants of the List program. But for this winter 2021 cohort, the cost is only $250.
To make it better (and more effective for your practice), I'm letting participants register with additional partners for only $100 each. That means you can join with a friend for $350 total, or bring on a whole team to be your elite accountability squad–meeting each week to keep each other on track–for only $100 for each new participant.
For those who want the highest level of support, accountability, and follow-through–I'm offering an option to have 1-on-1 coaching sessions with me for each week of the program. Read more below.
Alumni Discounts for all future List programs:
Once you've been through the program once, we want you to stay in the community and keep practicing with us. This way we all keep growing together and get to benefit from the developing knowledge of all who put in their efforts. An additional benefit of joining the List program is access to all future List programs at a steep 60% off discount.
Partner/Team Registration
Sign-up together with a discount
Leverage greater success by enrolling a friend to go through the program with you as your accountability partner — for only $100 more

Everything in the program for both you and your partner, plus you know have a preset accountability team — it's a powerful strategy for getting the most out of this program.

Have a team of 3 or more and want a discount for all of you? Yep, $100 for each additional person you include. Email me to set it up.
The List Winter 2021
Individual Registration
The List 5 Foundations Spreadsheet with Kickstart Customization Video
Weekly Live Accountability Sessions

with List Coaches and small group partners

Exclusive access to Slack Workspace

and #thelist2020 Channels with daily

worksheets

to keep you on track

An Inspired Group

 of like-valued practitioners who will push you to give your best and need you to show up for them!

 
The List Alumni
Ready to turbocharge your progress again with a new cohort?

We upgrade the program every time and there are a number of new features that will support your productivity more than ever.

If you completed the Integrity Challenge in your previous program, you should have the discount code to register for this cohort for $50. Contact us if you can't find it.
Frequently Asked Questions
What if I have no idea what to put on my list?
No problem. The Kickstart Video will guide you through foundational Prompts and Examples that will shore-up plenty of important items that you'll be inspired to add to your commitments.
Are you asking me to add even more stuff to my overfull plate?
No… this is about working Smarter… not Harder. For a lot of participants, I'm actually helping them make their list of what not to do. Some are more of a Minima-List, some are a Maxima-List. I'm usually doing a little of both… but I'm a masochist.
Can I choose my own accountability partner or group?
Yes! If you have a friend, colleague, family member, etc that wants to join the program, that's a great strategy for your own accountability. You can then schedule your weekly accountability check-ins between you. 
If you don't know anyone in the program, we'll have regular group calls each week where we'll pair-up partners for accountability check-ins.
How can I make sure I get the most out of this program?
The List program has been optimized for the past decade for your success. If you follow our guidance, the agreements, and show-up for the commitments detailed in the prep week — you can expect that you'll significantly up-level in these areas of your life that haven't been getting enough attention–while taking optimal care of yourself throughout.
Have Any Other Questions? Email me...